2023 Best Cheapest Countries to Study in Europe
May 4, 2023
2023-05-10 21:19
2023 Best Cheapest Countries to Study in Europe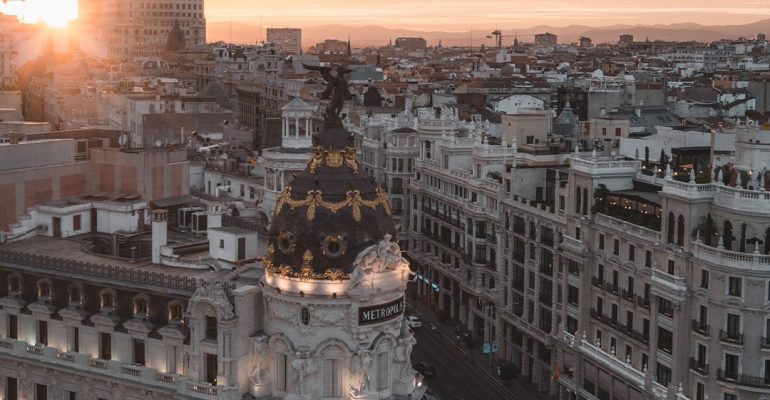 2023 Best Cheapest Countries to Study in Europe
Have you ever fantasized about attending college in Europe? You wouldn't be alone in thinking this! Europe is a top choice for students throughout the globe because of its abundance of prestigious universities, fascinating history, and innovative infrastructure.
Learning the language and experiencing life in a different culture by studying in Europe is a once-in-a-lifetime opportunity. However, finding methods to save costs and stick to a budget is a significant problem for overseas students.
Students on a restricted budget who want to study in Europe are fortunate in that they may choose from several viable choices. This blog will explore the four cheapest European countries for higher education, each home to an excellent quality of life and outstanding educational options.
Top 4 Cheapest Countries to Study in Europe 2023
1. Poland
Poland offers one of the top education systems in Europe at an affordable price, in addition to a vibrant cultural scene. The country has a stellar reputation for intellectual rigor, and several colleges frequently rank among Europe's top. Poland has a long history of intellectual success and has produced several Nobel laureates.
The Polish educational system has three stages: elementary, secondary, and university. Public universities are Poland's most popular option for overseas students seeking higher education. The University of Warsaw, the Jagiellonian University, and the Adam Mickiewicz University are three of Poland's most prestigious public institutions.
Polish institutions charge substantially less than their Western European counterparts for overseas students, with annual tuition averaging between €2000 and €4000. It is an attractive study-abroad destination because of its inexpensive cost of living. Costs for lodging, eating out, and getting about are all lower than in many other European nations.
Students passionate about the past and the arts might consider studying in Poland. There is a wide variety of celebrations, museums, and historical sites to explore, all contributing to the country's rich cultural legacy.
2. France
Studying in France is comparable to studying everywhere else in the globe. This country is home to some of the best colleges in the world, yet it is also quite wealthy and surprisingly inexpensive for international students.
European Economic Area (EEA) nationals pay no tuition to study in France (only a small administrative cost). However, if you're not from the EEA, there will be a charge. The average annual cost of a bachelor's degree is around 2770 euros, whereas the cost of a master's degree is about 3770 euros.
The cost of a Ph.D. in France is the same for students from the EEA and those outside the EEA. There is a 380 euro administrative charge, but no extra costs associated with attending.
French is the primary language of instruction for first-year students at France's public institutions. A yearlong course in French language study is available at French universities for those who need to be fluent. These classes are offered once a year and are reasonably priced.
The cost of living in France is high. A student's budget goes considerably further because of the significantly discounted public housing options.
3. Hungary
Tuition in Hungary is among the lowest in Europe, and the country's overall cost of living is cheap, making it an attractive option for international students. It is a landlocked nation in the middle of Europe, well-admired for its rich heritage, stunning architecture, and top-notch educational opportunities.
Several of Hungary's universities are consistently ranked among the continent's best. Academic achievement has a long history in Hungary, and the nation has produced numerous well-known scientists, mathematicians, and authors. International students in Hungary often choose to major in either medicine, engineering, or business.
International students should expect to pay an average of €3000 per year in tuition fees in Hungary. It has a low cost of living, with plenty of low-priced lodging and dining alternatives. Scholarships and other forms of financial assistance are available to international students to help them with the high cost of education.
Hungary is a cultural treasure trove, with many events, museums, and ancient sites to discover. Budapest, the capital of Hungary, has a breathtaking skyline, exquisite architecture, and a thriving cultural scene, making it one of the most attractive cities in Europe. The Danube, Buda Castle, and Balaton are just a few of the many attractions of Hungary.
4. Spain
If you're looking for a low-cost European study destination, consider Spain. Learning and studying Spanish, one of the world's most widely spoken languages is another excellent alternative.
Bachelor's and master's degree tuition at Spain's public institutions cost between 150 and 3,500 euros annually. Higher education costs vary not just by institution but also by province or other jurisdiction. It's common practice to charge EEA and non-EEA students different rates.
The quality of living in the nation is also quite excellent. Spain is a great spot to visit if you're looking for warmer temperatures and sunny skies than in much of Europe.
Conclusion
These nations' quality of education, cultural life, and living expense is well praised. International students who study in these nations will benefit from the high quality of teaching and learning resources available to them, as well as intriguing cultural activities.