How to Get Scholarships to Study Abroad | 5 Easy Steps
May 5, 2023
2023-05-10 21:24
How to Get Scholarships to Study Abroad | 5 Easy Steps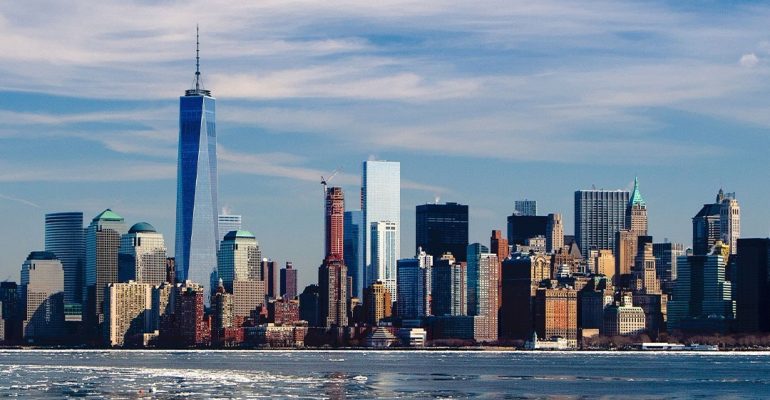 How to Get Scholarships to Study Abroad | 5 Easy Steps
Don't allow the expense of studying away to stop you.
OK! Hear me out.
There are many things to consider while budgeting to study abroad, including tuition, housing, food, and books. The idea that going overseas to school would break the bank is widely held; however, surprise!
There are thousands and thousands of funding opportunities for international students who want to study abroad. Many different scholarship opportunities exist for international students, from broad-based grants to targeted fellowships. Grants and scholarships are available from the government, colleges, private foundations, and non-profits.
Study abroad scholarships might be challenging to navigate if you're new to the process or just starting to look at colleges. But your search ends here! Learn the steps to successfully applying for a college scholarship here. Let us have a look!
5 Simple Steps to Get Scholarships to Study Abroad!
1. Seek Better Assistance
Do not hesitate to ask for assistance from those close to you. Contact your school's study abroad office, faculty members, financial aid office, and advisers to learn more about any available funding opportunities.
Instead of sending an email or making a phone call, it is preferable to visit these offices in person and ask for guidance on applying for a study abroad scholarship. Meeting with your lecturers or the study abroad office in person will make the process smoother for everyone involved and demonstrate your motivation and drive.
Scholarships to study abroad might be tricky, so you must network with those already in the know to see if they can help you.
2. Do your Homework
Do your homework; it can't be stressed enough. A more significant number of scholarship applications means more potential funding. NAFSA is only one of several sites that compiles lists of study abroad scholarship opportunities that you might investigate first.
If you seek a scholarship, you're eligible; the next step is learning as much as possible about it and the organization offering it.
Find out whether they prefer candidates of a specific age if they prefer applicants who have shown an interest in entrepreneurship, or applicants whose values are matched with a particular organization. It is crucial to learn such information.
3. Improve your Resume:
After making a list of potential study abroad scholarship opportunities, the next step is to increase your chances of getting selected for these grants. A resume is an important component of this.
Attempt to keep your resume to one page, updating it to include all of your most current university activities and highlighting any overseas experience you may have had. Concision in writing is crucial.
When applying for a scholarship, a cover letter, along with your résumé, might be the deciding factor in whether or not your application is successful. But don't waste the reader's time with a boilerplate cover letter gushing about how great a student you are. Pay attention to how you will implement your newfound knowledge at home or school.
If you're applying for a scholarship to study abroad through an international university, it's a good idea to familiarize yourself with the format commonly used in that country's resumes and cover letters; if you're feeling particularly bold, you could try writing them in the native tongue!
4. Verify your References
Most scholarship applications and essays for study abroad programs ask for references from people you've worked with or studied under. The majority of students would approach their teachers for help in this situation. Always give your lecturer plenty of notice before you need them as a reference or for a letter of recommendation.
Professors and employers that you have worked with or engaged with should be your top choices for recommendations.
If you want to study abroad on a scholarship, you should contact people in positions of power who you know would endorse you happily and who are also relevant to the scholarship.
5. Do not hesitate to apply!
Although it may be time-consuming, applying for scholarships to study abroad as soon as possible is essential. It will take a long time and a lot of patience to complete this step, but every second matters. After all the groundwork you've done, everything should go off without a hitch. The prizes, no matter how tiny, will add up and make your time abroad much more manageable financially.
Be careful to tweak your software as much as possible, and resist the urge to cut and paste between programs. Providers of scholarships can tell whether applicants have taken the time to learn about the organization's mission and goals. You'll have a far higher chance of success if you tailor each application to meet the specific requirements of each scholarship.
Conclusion
An essential thing to remember while applying for study abroad scholarships is that you should treat the process no differently from applying for any other academic grant. Moreover, follow the above steps while applying for any scholarship abroad.
Don't pass up the chance to get financial aid for your education; instead, look for scholarships that fit your needs and submit an application. All the best!