10 Safest Places to Study Abroad for Pakistani Students 2023
May 10, 2023
2023-05-10 22:04
10 Safest Places to Study Abroad for Pakistani Students 2023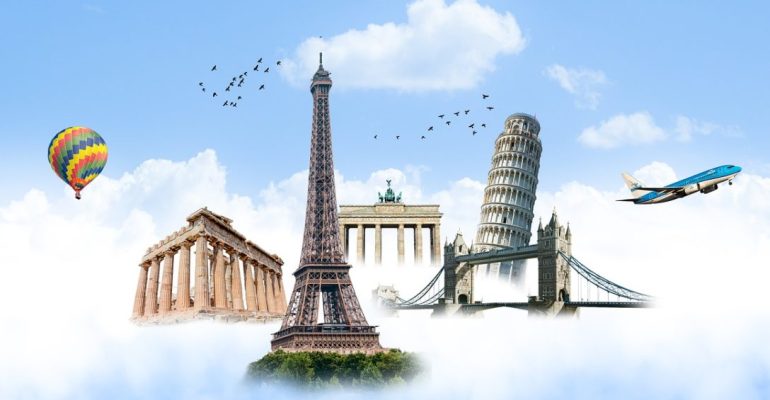 10 Safest Places to Study Abroad for Pakistani Students 2023
Are you a Pakistani student interested in studying abroad but scared about your safety? You are not alone! Safety is a primary consideration for anybody studying abroad. Finding a country that satisfies all your academic and personal demands may be challenging while offering a safe environment.
Students who want to widen their perspectives and experience life in a different culture have found that studying abroad is an increasingly viable option as the globe becomes more interconnected.
For Pakistani students, studying abroad may provide a unique chance to learn about new cultures while gaining vital skills and information to help them advance in their professions. However, safety is a significant worry for many students and their families.
Top Safest Places to Study Abroad in 2023
Here are the top 10 safest places to study abroad for Pakistani students.
1. Canada
Canada is often rated as a top-tier nation by international travelers. The low crime rates and welcoming locals in its communities make studying there attractive for safety-conscious Pakistani students.
Canada is home to some of the best institutions in the world, which offer a wide range of academic programs and exciting research possibilities.
2. Australia
Another popular location for Pakistani students, who are looking for a secure and accepting atmosphere, is Australia. Its cities are known for their excellent quality of life and low crime rates, making it an ideal location for living and studying.
Australia is also well-known for its world-class institutions and research possibilities, with programs addressing various subjects and interests.
3. New Zealand
New Zealand is a small but mighty nation offering Pakistani students a unique study-abroad opportunity. It's natural beauty and friendly residents make it an attractive location, while its low crime rates and stable political climate provide students and their families peace of mind.
New Zealand's finest institutions' engineering, medical, and agricultural departments are among the best in the world.
4. Japan
After considering studying abroad, Pakistani students may only think of Japan, but it is a safe and exciting place. Its low crime rate, efficient transit system, and well-developed infrastructure simplify navigating.
At the same time, its distinct culture and technology provide limitless chances for learning and development. Japan also has some of the most outstanding universities in Asia, including science, engineering, and business majors.
5. Switzerland
Switzerland is well-known for its opulent ski resorts and pricey timepieces. Nonetheless, it is a secure and stable nation providing Pakistani students a unique study-abroad experience.
Students looking for a top-notch education in a welcoming setting will find it attractive due to the area's beautiful scenery, well-developed infrastructure, and prestigious educational institutions.
6. United Kingdom
The United Kingdom is a famous study-abroad location for Pakistani students due to its long history of education, storied cultural heritage, and diverse population. Despite all the political turmoil, the United Kingdom is a safe and stable country with a high standard of living and a low crime rate.
At institutions renowned for their research and academic success, students from Pakistan can select from various courses and disciplines of study.
7. United Arab Emirates
Although the UAE is not a typical study-abroad destination, its quickly rising economy and stable political climate make it an appealing alternative for Pakistani students.
The UAE has a high living level, modern infrastructure, and a diversified population. It gives students a unique chance to learn about numerous cultures while gaining valuable experience in a booming economy.
The UAE also has famous institutions offering business, engineering, and medical majors.
8. Singapore
Singapore is a secure and prosperous nation that provides Pakistani students with an unforgettable study-abroad experience. Its excellent public transportation system, low crime rate, and stable political atmosphere make it appealing to students seeking a high-quality education and a vibrant city lifestyle.
Singapore also features some of Asia's most prestigious universities, with engineering, law, and business majors.
9. Germany
Students from Pakistan who want to study abroad in a peaceful and secure environment can consider doing so in Germany, which gets consistently ranked as one of the world's safest countries. It's easy for students to go about and see the sights since the cities have low crime rates and reliable public transportation.
Some of Europe's finest universities may be found in Germany, offering engineering, medical, and business degrees on par with the best in the world.
10. Norway
Students from Pakistan have another study abroad option that is both secure and welcoming: Norway. This area is a top pick for students seeking a calm and welcoming environment because of its natural beauty, friendly locals, and low crime rates.
Norway's educational system is among the best in the world, offering leading-edge courses in the sciences, humanities, and technology.
Conclusion
Finally, many Pakistani students worry about their safety while studying abroad, even though it might be a fantastic and life-changing experience. The crime rate, political stability, and quality of living are all factors that might help Pakistani students decide where to study abroad for a meaningful experience.
Students nowadays have a wide range of safe and inviting options from which to choose; these areas are home to some of the world's best universities and cultural traditions that each provide their challenges and opportunities for growth.