Why Study In USA: 9 Reasons Why it is the Perfect Place for you
May 13, 2023
2023-05-13 18:15
Why Study In USA: 9 Reasons Why it is the Perfect Place for you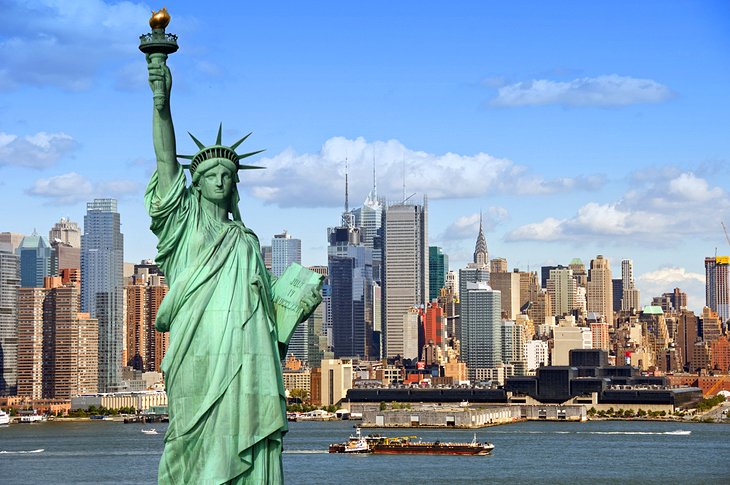 Why Study In USA: 9 Reasons Why it is the Perfect Place for you
Why Study in the USA?
For students, studying abroad is a once-in-a-lifetime opportunity that will change their perspectives, teach them new skills, and introduce them to other cultures. Thousands of students from Pakistan come to the United States each year to pursue higher education.
There is a strong tradition of academic quality and innovation at many American colleges, making them among the best in the world. The United States of America is a fantastic place to get an education, regardless of whether you choose to major in business, engineering, the arts, or anything else.
United States students have access to world-class educational institutions, state-of-the-art research facilities, and a robust economy. This blog post will discuss the reasons why I study in the USA.
Here are the Reasons Why You Want to Study in the USA
1. Superior Educational Programs
You can find some of the finest educational institutions in the world in the United States. Students from all over the globe flock to the United States to study at universities because of their reputation for intellectual quality. The education you may get studying in the United States is highly regarded and respected worldwide.
The academic resources available to a Pakistani student attending a university in the United States are among the greatest in the world.
2. Extensive Selection of Shows
The United States of America is home to many universities and colleges offering degrees in every imaginable field, from engineering and business to medical and the arts.
You may choose a degree program that fits your interests and professional aspirations among the more than 4,000 schools and institutions in the United States alone.
3. Possibilities for Employment
Thinking, why should I study in the USA? Well, opportunities for employment following graduation are a significant draw for students from Pakistan to the United States. Many Pakistani students who attend American universities stay in the US after graduation.
In the United States, students have many choices for finding employment after graduation, including the OPT program. This program enables overseas students to work in the United States for up to a year after graduation. It allows them to get professional experience and make connections in their chosen field.
Companies like Apple, Microsoft, and Google, among the most extensive and inventive in the world, have their headquarters in the United States. The internship and co-op opportunities available to international students in the United States are second to none.
4. Diversity of Cultures
The United States of America is a cultural melting pot because of its diverse residents. Studying in the United States may give Pakistani students a rare glimpse into American culture and life.
You can connect with individuals from all around the globe and get insight into how they live.
5. Campus Life
There is potential for a life-changing educational adventure in the United States. The college experience in the United States is different. Students can access various extracurricular opportunities in the United States, including several sports teams and organizations.
There are activities for everyone, whether athletic, musical, theatrical, or philanthropic.
6. Advanced Technology
The United States has some of the world's top research facilities and technological infrastructure. Continuing your studies in the United States will provide you access to cutting-edge facilities and resources.
That means you could get to work on cutting-edge projects while expanding your resume.
7. Fluency in the English Language
Studying in the United States may help you improve your English skills, which is only one of many advantages. Since English is the medium of instruction for the vast majority of classes at American universities, you will have enough opportunities to practice and improve your English skills. This might help you when applying for jobs in other countries.
8. Financial Assistance
Financial aid is widely available to international students at colleges in the United States. Students who show academic promise and financial need may get grants and scholarships from various institutions.
Scholarships, grants, and work-study programs are all examples. Applying for student loans and grants may help you lower your out-of-pocket expenses for college in the United States.
9. Quality of Life
Entertainment, recreational, and cultural possibilities abound in the United States, contributing to the country's well-deserved reputation for having an excellent quality of life.
There is always plenty to see and do in the United States, whether your interests lie in seeing the great outdoors, checking out the local cuisine, or attending live music events.
The United States of America is home to bustling urban centers like New York and Los Angeles and breathtaking natural wonders like the Grand Canyon, Yellowstone National Park, and the Florida Everglades.
Conclusion:
Are you still wondering, why you study in the USA? Pakistani students who study in the United States have a once-in-a-lifetime chance to broaden their minds, experience a new culture, and get a first-rate education.
The United States of America is a popular choice among Pakistani students who want to study abroad due to its high-quality educational institutions, rich cultural experiences, and many professional chances.