Life of a Student Abroad: 8 Things You Should Know About!
May 14, 2023
2023-05-13 18:15
Life of a Student Abroad: 8 Things You Should Know About!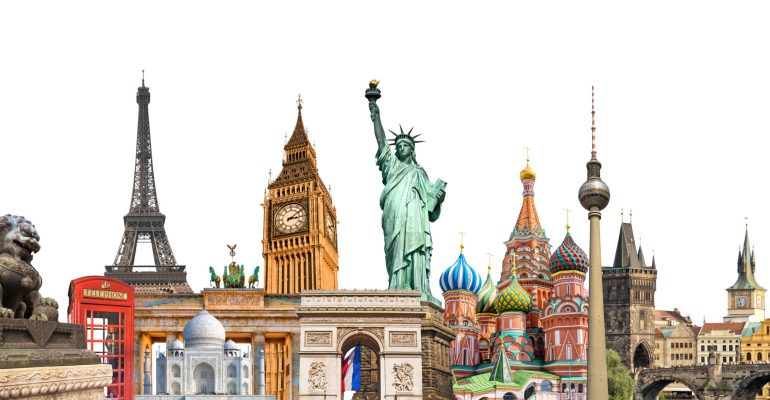 Life of a Student Abroad: 8 Things You Should Know About!
Undergraduates that can study abroad typically return home with a broader worldview, fresh insights, and experiences that will last a lifetime. Students will learn and develop in ways they could never have imagined as they embark on this new phase of their lives.
The adventure of a student's life abroad starts with the thrill of discovering a brand-new place, community, and culture. The foreign study exposes students to a new culture, fluency in a new language, and international friendships.
However, there are also specific difficulties that come with studying abroad, such as adapting to a new culture, establishing new friendships, and managing finances. This blog will look at the life of a student abroad and also the pleasures and difficulties of studying in a new country.
Life of a Student Abroad: 8 Unique Challenges!
Despite the many benefits, studying abroad has its challenges. Let's take a peek.
1. Distinct cultural norms
Studying in a foreign country has several challenges, not the least of which is adapting to a new culture. You can use standard practices, language, and social mores. Because of this, you may experience culture shock and become confused and overwhelmed.
Learning about and participating in the local culture may help you overcome this difficulty. Attend cultural events, sign up for language courses, and join a group. Participating in local activities is a great way to learn about local customs and make friends with locals.
2. Homesickness
Living apart from family and friends is a significant challenge for students studying abroad. Being away from familiar surroundings may cause feelings of homesickness and isolation.
You could feel less homesick if you keep in contact with your loved ones back in your native country. You can connect via social media, instant messaging, and video conversation. Discuss your situation with others who also got enrolled in programs overseas.
3. Making New Pals
Meeting new people and forming friendships while moving to a new nation might be difficult. Isolation and loneliness are expected results of the inability to communicate with the locals due to language or cultural limitations.
Join a group or organization you're passionate about on campus to meet like-minded people and expand your social circle. You'll connect with folks who understand how you feel and are looking for friends, too.
4. Finances
Budgeting may be particularly daunting for students studying in a foreign country. Costs like tuition, housing, and transportation may rapidly pile up, making financial aid necessary.
Make a financial strategy and stick to it.
Explore options that can help you save money, such as preparing your meals, using the public transit system, and buying at local markets rather than tourist stores.
5. Academic Overload
New classes, new teachers, and new academic requirements may make studying abroad a rigorous academic experience. The pressure to perform might seem impossible when coupled with cultural shock and homesickness.
Use the resources provided by your school to help you handle the demands of higher education. Services like tutoring, advising, and counseling may fall within this category. If you need assistance, don't be afraid to ask for it.
6. Communication Gaps
Especially if you are studying where you need help understanding the language, the difficulty of communicating with locals may be a significant obstacle for students studying abroad. This might make interacting with people challenging, learning from course materials, and getting about in your new environment.
Take language lessons or participate in a language exchange program to help you communicate better. Joining a language club or society and spending as much time speaking with locals can also help your language proficiency.
7. Overcoming Social Isolation
Isolation from loved ones is a common downside of studying in another country. If you're feeling lonely, it might be challenging to keep going.
Staying active and involved is a great way to combat feelings of isolation. Participate in community activities, join a group, go to a festival, and help out your neighborhood. You may meet fascinating individuals and obtain work experience by volunteering or interning.
8. Acclimating to the Classroom
Another major challenge for students studying abroad is adjusting to a new classroom setting. Everything from the course material, teaching strategies, and the criteria for passing or failing tests will be new to you.
Learn the academic policies of your institution to help yourself out of this pickle. Get help from the university's orientation and advising services.
Conclusion:
Traveling to another country to further your education may be both a daunting and fantastic chance to expand your horizons. The experience of studying abroad is once in a lifetime and comes with both great opportunities and challenges.
Despite these challenges, studying abroad has many advantages. Students study at some of the best schools in the world, fulfilling a lifelong aspiration while gaining an international perspective. In their travels, they experience new places and cultures.