Why Study in Italy – Top 10 Reasons
May 15, 2023
2023-05-13 18:16
Why Study in Italy – Top 10 Reasons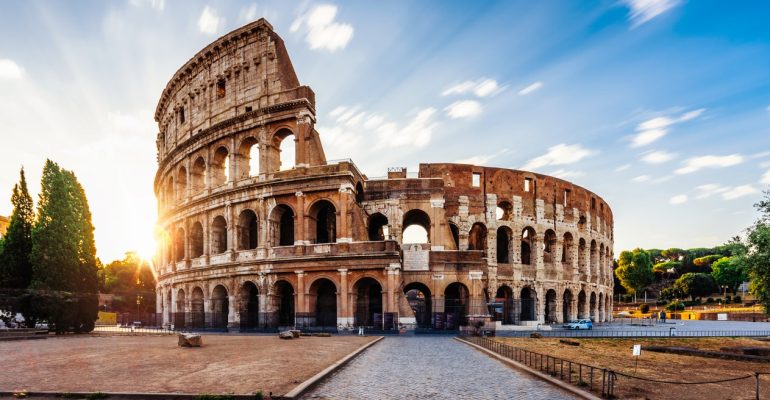 Why Study in Italy – Top 10 Reasons
Do you want to study abroad but are having trouble settling on a location? Italy might be the ideal destination for you! But, why study abroad in Italy? Pakistani students who study in Italy have the opportunity to widen their minds, obtain new experiences, and hone their talents.
Numerous students choose Italy as their study abroad location. Universities in Italy provide a diverse range of courses in a variety of subjects of study. The country is perfect for Pakistani students who want to study abroad, immerse themselves in a new culture, and appreciate the natural beauty and exquisite food of a new country.
Italy is a country with a global reputation for its delicious food and rich cultural heritage. Find out why so many Pakistani students who decide to study abroad choose Italy, where they can immerse themselves in a new culture and broaden their perspectives. Let me tell you why studying abroad in Italy should be at the top of your list if you're thinking about studying abroad.
Why Study in Italy – Top 10 Reasons
When searching for a place to study abroad, Pakistani students should choose Italy for the following reasons.
1. The Standard of Education
International recognition of the excellence of Italian higher education is widespread. The University of Bologna, the Politecnico di Milano, and the University of Milan are just a few of the world-class educational institutions that call Italy home.
The Italian educational system is set up to provide students with both a solid academic grounding and valuable hands-on experience. Business, engineering, fashion, and design are just a few of the many fields of study available at Italy's institutions. International students flock to Italy's institutions because of their reputation for education quality.
Studying in Italy is convenient for overseas students since many university-level courses and programs are offered in English.
2. Superior Cultural History
Italy's cultural history dates back many centuries. Its artistic, musical, stylistic, and structural manifestations all reflect its deep cultural roots. While studying in Italy, Pakistani students may immerse themselves in the country's illustrious artistic, literary, architectural, and musical traditions.
The cities of Italy are home to many historical and architectural marvels, such as the Colosseum, the Leaning Tower of Pisa, and the Vatican City.
Pakistani students who come to Italy for higher education have the unique opportunity to participate in the country's rich cultural life and celebrate the various festivals that occur throughout the year.
3. Low Cost of Education
Italy is an excellent option for Pakistani students seeking a high-quality education at a reasonable cost since its tuition is among the lowest in Europe. The tuition at public colleges in Italy is quite reasonable.
Scholarships and grants are available to overseas students at Italian institutions based on merit and financial need. Opportunities like this may let Pakistani students study in Italy without breaking the bank.
4. Excellent Cuisine
Why do you want to study in Italy? Of course, one of the most well-known cuisines in the world is Italian. Italian cuisine is well-known for its freshness, ease of preparation, and depth of taste. Students who spend time in Italy have the unique opportunity to try local cuisine.
During their time in Italy, students may sample a broad variety of regional specialties, from pizza and pasta to gelato and espresso. Learning how to prepare authentic Italian cuisine is only one of the many life lessons students may get while studying abroad in Italy.
5. Beautiful Landscapes
Some of Europe's most stunning landscapes may be found in Italy, from the gentle hills of Tuscany to the rocky shores of the Amalfi Coast. Students who want to study in Italy may enjoy the country's natural splendor and visit these breathtaking sites.
College students also have easy access to the country's many outdoor activities, such as trekking, skiing, and relaxing on the beach.
6. Language Learning Opportunities
The number of native Italian speakers continues to grow. Students from Pakistan may benefit from studying in Italy by gaining exposure to and proficiency in the Italian language.
Foreign students may easily study Italian thanks to the widespread availability of language courses in Italian universities.
7. Travel Opportunities
Italy's central location in Europe makes it a convenient base for studying the rest of the continent. Italian students from Pakistan may easily travel to the rest of Europe. Europe's many low-cost and easy-to-use transit alternatives make traveling throughout the continent a breeze.
Rome, Florence, and Venice are just a few of Italy's many stunning cities, all of which are rich in history and culture and make wonderful weekend vacations.
8. Career opportunities
Internships and job placements provide students at Italian institutions with the opportunity to get professional experience. Because many foreign businesses and organizations have established bases in Italy, students studying there have excellent opportunities to expand their professional networks.
Jobs in fashion, design, and tourism are just some of the options available after studying in Italy. Students in Pakistan may increase their job prospects by participating in internships and volunteering abroad.
9. Life-Changing Experience
Students that study in Italy get lifelong memories and skills from their time there. Studying in Italy offers students from Pakistan the opportunity to immerse themselves in a new culture, learn new views, and make experiences that will last a lifetime.
10. Student-Friendly Atmosphere
People from all over the world go to Italy because of its reputation for kindness and hospitality. Pakistani students who choose to study abroad in Italy will have the opportunity to benefit from Italy's welcoming and diverse student community.
Conclusion
Still confused about why study abroad in Italy? There is no better way for Pakistani student to extend their eyes, develop an international perspective, and experience a new culture than by studying abroad in Italy.
Studying in Italy is a great option for those who wish to take advantage of everything Europe offers academically, culturally, environmentally, and professionally.